Hi everyone, for those who don't know my name is Harry O'Riordan, I am 25 years old and I am the director of ProFormance Global and as you are on this page I am now also the director of a new not for profit CIC, ProFormance Pathways.
I wanted to introduce this page and new project with a look back at the last year, as this has been a massive influence on why I have decided to launch this company.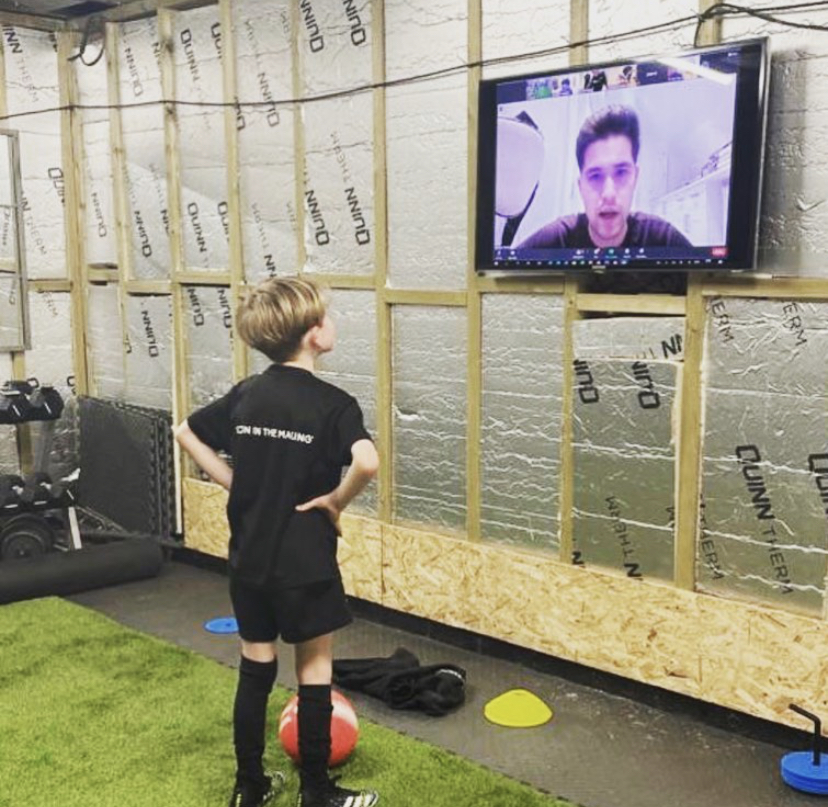 I honestly cannot believe that this week has marked one year of lockdown, I don't know about you but for me it feels like it has lasted about 4 years!! ProFormance Global is a Talent ID and Showcase programme which offers weekly technical training to grassroots football players who show a higher level of talent and would like to pursue this and develop further, we work closely with grassroots clubs and offer other services such as after school clubs, tournaments, holiday camps and tours. 
So, when the lockdown struck in march last year it was a complete shut down for all our face to face coaching. We felt very strongly that we had to find a way to keep going and continue to support our players. We spent the weeks leading up to the lockdown creating an 'Online Academy' which would give players access to videos which included drills and activities they could do at home and educational content all surrounding developing them as football players.
However, we quickly realised this was not enough to keep them engaged, I had seen some forward-thinking coaches and companies using zoom to deliver technical sessions – I was apprehensive on how this would work. We took some time to think about how it would work and we had a few test sessions – the rest is history…..
We absolutely loved it!! And so, did the players we worked with, however naturally there was some parents and players who did not fully understand the benefits and I feel some peoples view towards it is negative before they even give it a go – a lot of education is still needed here.
We have delivered 100s of zoom sessions to 1000s of players not only in England but around the world and I have loved every second of it. It really has opened by eyes up to the possibilities of extra development and learning that can occur by embracing modern technology, this will continue to be a massive part of what we do going forward to develop young football players.
I have been really really proud of the programme we have delivered over the last year and I also just want to give a massive shout out to any company or club who also tried their best to keep players physically active but also more importantly socially active during this time.
One of the reasons I have come to launch this CIC is the last year has shown be exactly how much I love working with young people and that for me and the people at our company the player or the person always comes first and I believe through this new company we can effect so many more young people and begin to reach some that previously we may not be able to due to their financial or social situations.
Lastly, I just wanted to touch on something which I will be following up in the next blog post, something which I have bit my tongue on (mostly) however needs addressing.
I feel that this pandemic has really highlighted some of the absolute amazing people and organisations working in grassroots sport and in particular football. HOWEVER…. It has also highlighted a real issue and problem that we have in grassroots and the motives that lead certain individuals to get involved in this sector.
That's all I want to say on the matter for now, please keep your eye out for the next post….
Thanks to anyone who took the time to have a quick read, Any thoughts or comments please drop me an email harry@proformance.uk
Much Love
Harry O'Riordan
ProFormance Pathways Director